Home » Solos & Checkrides
Juli Valtschanoff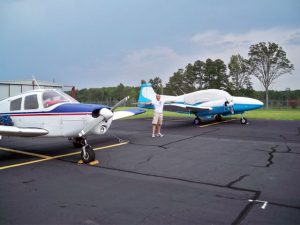 Another big accomplishment for Juli Valtschanoff! On August 2, 2012 he passed his multi-engine instrument, commercial and single engine commercial checkrides.
Here are some pictures from the archives … Juli with examiner Greg Hudson after a successful IFR instrument check ride on November 12, 2010.
Juli with Empire Aviation owner and CFII Paul Hesse after his private pilot checkride in April 2008.